You may have noticed, we have moved to a new platform!🎉🎉
It's called Ghost, and was recommended by our friends at Paw Cat Guide😽
But wait, why did we even move?
Well, it's because we've finally figured out what empori is, which is a studio//library for curious experiences on everyday things.  (You can read more about that here.)
Long story short however, we are building a phygital library of experiences.
The collection will be housed on Ghost, and since the newsletter is part of our library collection, it's also getting moved here.
Why Ghost?
Their values and model really resonates with us, but there's more to it.
There are functional reasons as to why we moved here. And we'll go through that by sharing what's new with the newsletter!
✨Shiny New Features!
1. Illustrator in Residence (iir)
We loved featuring illustrators, but the one-off illustration doesn't really align with our values of slowing down and savoring things. So we've decided to work with one illustrator over a period of time so you can can get to know them and the stories behind their work!

Our first Illustrator in Residence (iir) is Bhavani Bala! And she'll be coming onboard starting from our March issue. 😍
2. Embeds aka things to play with
(only when viewed in browser)
You might have noticed a new 'recommended song pairing' at the start of the newsletter. Yes, we can now embed music players!
Like so:
But it doesn't end there! You know how you always had to click a link and be redirected to a new webpage to share your thoughts?
Not anymore you don't.
You can now share your thoughts directly in the newsletter through Typeform embeds!
Basically, we can now create more immersive newsletters with better media and interactive options. Rubs hands together gleefully

3. Improved Tsundoku
Let's face it, it's weird not have to link previews these days. So we thank you for trusting us to hyperlink safely and responsibly.
On Ghost however, but now YOU CAN SEE WHAT WE ARE SUGGESTING!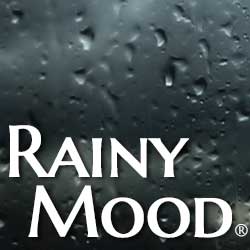 No more clicking in blindly.
tldr; Same content, New features. =D
---
Actions needed from you
If you enjoy the newsletter and was already subscribed, no action is needed from you.
You've been migrated to the new platform via the magic of the interwebs.
You've also been automatically given member's access to all of our content.
You'll continue to receive an email from us when the newsletter is launched. (And whenever we post new content on our library!)
If you'd like turn off notifications, you can follow these instructions.
BUT!!!
If you'd like to support us, or you'd like to dive deeper into the empori rabbit hole, you can do (one of) these three things:
Share this with anyone whom you think will enjoy it
Check out our paid library membership
The paid library membership gives you access to new, in-depth content of the stuff we make at empori. It also helps pay for the platform (and our bills).
Monetary support is entirely optional however, and your attention is also a precious currency. So thank you for spending that on us!
We hope to see you around!