Hello! Welcome to the membership inquiry counter.
How may I help you?
What is a library membership?
If you've explored the library prior to coming here, you might have realized that some posts look like this: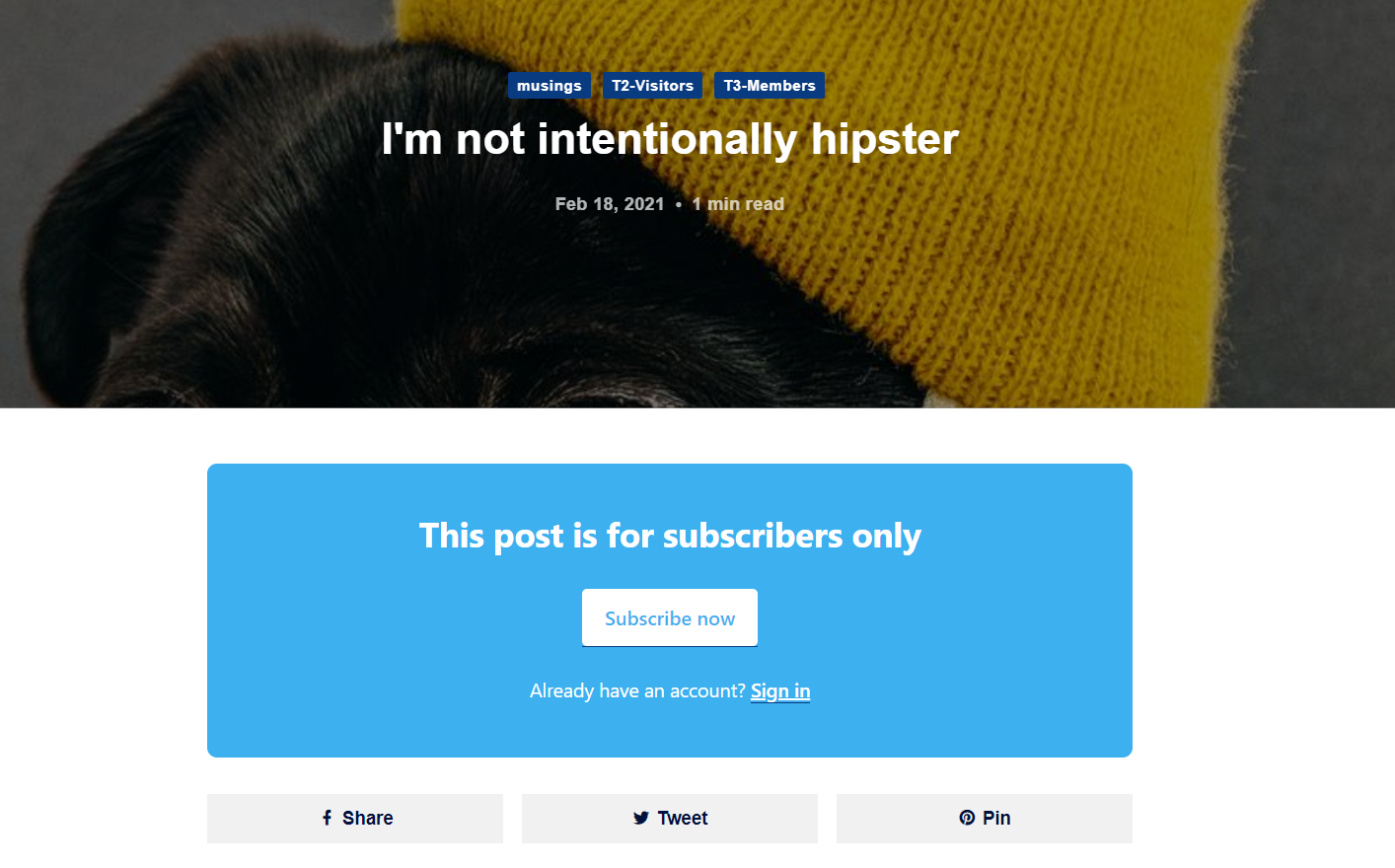 Like a real library, empori library is open to public. But access to some of the content and services in our library are limited to members only.
So to access these posts, you will need to be a library member.
😊
What kinds of membership are there?
We have two kinds of library membership:
pretty curious (Free)
You are a casual user of the library, aka pretty curious!
This tier of membership is free! You just need to sign up with us.
This tier of membership gives you selective access to the content in the library. In addition, our monthly newsletter as well as updates of the latest additions to the collection will also be sent directly to your inbox!
You can find quickly find content you have acecss to by using the 'pretty curious' tag.
always curious (Paid $5/month)
You are a full-fledged member of the library!
This tier of membership costs $5/month (paid monthly), $48/year (paid yearly).
This gives you complete acecss to ALL areas of the empori library and all the benefits of previous tier.
IN ADDITION you will also receive the following:
Discounts to our physical, digital and phygital events
Invitation to beta-tests
Free merch from our souvenir shop!
---
That's the empori library membership in a nutshell!
If you'd like sign up for either kind of membership: Click me!🎃
If you don't feel certain about paying (or you're not in a position to do so) we completely understand.
You can still stay updated by following us on Instagram, and you're still welcome to hang out here at the library any time you like.
Thank you and see you around!